The Global Legal News You Need, When You Need It
News and analysis from this company could be a game-changer for legal professionals working globally.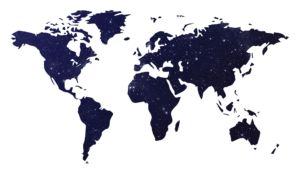 For attorneys operating on a global scale, staying ahead of the latest regulatory decisions and enforcement trends is a top priority. Working on that scale, however, often means those attorneys will have little time to track every development.
That's where MLex, a unique news service acquired by LexisNexis, comes in.
Above the Law recently got in touch with MLex co-founder Lewis Crofts, who now serves as the outlet's editor-at-large, and product director Bryn Hughes to get a full picture of how attorneys are using MLex to stay on top of worldwide legal developments, safeguard clients and spot potential business development opportunities.
Global Coverage for US Attorneys
MLex specializes in covering matters related to antitrust actions, mergers and acquisitions, data privacy and security matters, financial crime, sector-specific regulation and trade.
The coverage spans the globe, written by journalists who go to lengths to explain why a news story matters to local markets. For example, MLex's US reporters are skilled at explaining why something happening in China is relevant to US attorneys and companies.
"For the kinds of things we cover, regulation has gone global… If you're doing any merger worth its salt, it's going to be a global deal. If you're going to fix prices, you might as well fix them globally or in numerous countries," says Crofts.
"Global is very much our watchword, and we've got people in Japan, Korea, Brazil, America, Europe, and the rest of it ," he adds.
Though MLex does primarily cover matters with a global impact, Crofts is quick to clarify that the company also monitors and reports on national-level matters — especially if those matters might later become relevant on a larger scale.
Access to such geographically wide-ranging coverage presents a unique opportunity for attorneys working at global law firms and in-house counsel at international corporations to stay ahead of regulatory trends from a big-picture perspective.
MLex doesn't stop at just breaking news, however, and its team of well-connected reporters also creates analysis of trends and individual events, as well as special reports and official document access, to give subscribers a well rounded view of what's what in global regulation, dealmaking, and white collar crime.
Multi-Level Coverage Written By Expert Journalists
The core of MLex's journalism is old-fashioned, boots-on-the-ground reporting supported by a carefully developed network of expert sources, according to Crofts.
"Frankly, when you are dealing with business news, there is no replacement for breaking a scoop that moves share price," he says.
"If someone gets imprisoned or someone gets sanctioned by a court at 9:30, because the Supreme Court hands down its judgment at 9:30, we need that story at 9:30 and thirty seconds."
While MLex does love to be the first to break a story, what really sets the service apart is what its reporters do with a story after it's been broken.
Within a day or so after publishing the straight news version of a story, MLex follows up on the initial story with in-depth analysis based on the reporters' deep expertise and interviews with subject matter experts who have direct ties to the matter at hand.
MLex analysis looks beyond the outcome of a specific suit to place that outcome in a larger context, including how a seemingly isolated outcome might impact other matters a company is involved in.
Accuracy is also a top priority for MLex, Crofts says, and news or analysis articles are only published after an extremely thorough editing process.
"We only have our good name," Crofts says. "So we have several pairs of eyes on all stories, three layers of editing teams double-, triple-sourcing to make sure what we put out there is not conjecture."
"In this business, there are a lot of people who have an interest in bending narratives, so there is a rigorous editorial process involving senior journalists, and chief correspondents and editors around the world to check and double check," he adds.
And to ensure the full picture is accessible, alongside the content written by their journalists, MLex also publishes key public documents (including court and regulatory decisions, and company statements). With time of the essence for their subscribers, MLex offers a one-stop-shop for original reporting and source documents on any given issue.
Cut Straight to the News You Need
After MLex was acquired by LexisNexis in 2015, Hughes and the rest of the product/technical team set to work integrating MLex into the broader LexisNexis oeuvre; the last phase of which was to design a brand-new product to replace the legacy one.
As part of that process, MLex surveyed its users and incorporated much of the feedback received.
One of the biggest changes was to MLex's email alert system. While the legacy product sent out large, general news blasts, today's MLex email delivery function allows users to curate highly-personalized alerts based on filters such as (MLex) areas of interest, geography, sector or content type.
Users can also supplement their daily scheduled custom alerts with instant alerts (the full text of a story in one email) tied to individual matters, companies, law firms, and more.
When reading MLex coverage, users can gain further insight regarding the parties involved in a specific matter by accessing portfolios. Featuring full case timelines, lists of attorneys involved, and other categories, users can easily track the legal activities of larger entities and follow matters as they develop.
The customizable alert system allows attorneys to stay on top of legal happenings that are relevant to their specific practice area and client list.
Doing so also ensures subscribers will stay ahead of the competition when it comes to the latest relevant developments while potentially unlocking new business development opportunities.
Say you're a partner at a law firm who has just received an instant alert for a new investigation targeting the shipping industry.
With that knowledge in your hands before it reaches the competition, "you can go, 'Yeah, I know the head of shipping company X. Brilliant. Let's call them up.' Then within 15, 20 minutes, surprise surprise, you've got a new client or a new project," Crofts says.
"In your day, you've got a certain heartbeat, a certain flow," Hughes adds. "From a product perspective, we've got to help [MLex alerts] fall into that heartbeat… because that means you're getting that super smart lens or that super quick lens through MLex content with all the noise removed."
"We want to deliver news, but we're also delivering information to people whose job it is to give legal advice – our news puts them in the best position to give that legal advice."
For more information on MLex, visit mlexmarketinsight.com or email customerservices@mlex.com. If you'd like to inquire about a free trial subscription, click here.