Even If Alex Murdaugh Beats This Murder Rap, He Faces 700+ Years In Jail For Financial Crimes
They put Al Capone away for less.
The murder trial of disbarred lawyer Alex Murdaugh has captured the attention of the country. The social media response is A+, and the twists and turns of the case have been riveting from the start — there have legitimately been prime time soap operas with fewer plot twists.
For the unfamiliar: Murdaugh is currently on trial for the murder of his wife and son. But before the trial even started, he claimed a hitman shot him in the head after sabotaging his car. But then… there were allegations Murdaugh had hired the hitman himself. And the "hitman" said he didn't really shoot him. Through the claims of embezzlement and financial impropriety that followed, his family firm cut ties with him and he was disbarred. Then there's the death of the family housekeeper — whose family was supposed to get a life insurance payout that went missing. He faces charges on a whole host of financial crimes and selling drugs. Plus there was a man suspiciously killed near the Murdaugh home several years ago and the fact that Murdaugh's deceased son was implicated in the boating death of a woman, but we aren't even getting into all that.
But about those financial crimes he admitted to…
See, while on trial for murder, Murdaugh took the stand and then — under oath — proceeded to admit to a whole slew of financial crimes. He admitted to stealing from 18 different clients, as well as embezzling from the family firm. Remember, he still faces 99 financial-related charges across 19 different indictments including fraud, attempted tax evasion, money laundering, embezzlement, breach of trust with fraudulent intent, obtaining signature or property by false pretenses, computer crimes, forgery, insurance fraud, and conspiracy to commit insurance fraud.
Whew.
As detailed in Law & Crime, this all adds up to a lot of years Murdaugh is facing in prison: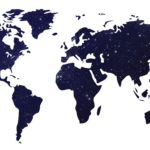 Sponsored
News and analysis from this company could be a game-changer for legal professionals working globally.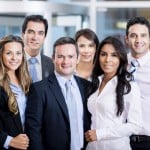 Sponsored
We want to know your views on law firm policies and culture.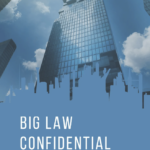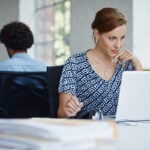 Sponsored
LexisNexis Brief Analysis produces powerful, near-instant legal argumentation insights using the power of AI.
The highest maximum penalty for the financial crimes is for money laundering in an amount exceeding $100,000 – which carries a potential 20-year sentence – on that front, Alex Murdaugh has been charged with at least 11 separate violations. He's also accused of two lesser money laundering charges that carry maximum sentences of five years. In sum, the money laundering charges carry at least a maximum sentence of 230 years in prison.

Additionally, Alex Murdaugh stands accused of at least 20 different financial crimes that carry a maximum penalty of 10 years in state prison. The accumulated maximum penalty for those allegations adds up to some 200 or more years behind bars.

The remaining 60-plus crimes carry, at the very least, a combined maximum penalty in excess of 310 years in state prison.
Carry the one… that's 700+ years in prison he's facing! Based on only 74 of the financial crimes he's accused of, the South Carolina Attorney General's office spokesperson said the potential amount in time in prison Murdaugh faces is 731 years. But don't expect him to spend all 700+ years behind bars:
All told, Alex Murdaugh could be sentenced to spend over 740 years in a South Carolina correctional facility. The total amount of time, were he to be convicted on each offense, however, would likely be substantially less because many, if not most of the sentences would run concurrently – at the same time as the others.
Well, also less than 740 years in prison because people don't live that long. (Yes, this may be Methuselah erasure, but you get my point.)
Earlier: Scratch 'Defense Lawyer Points Gun At Prosecutor In Court' Off Your Alex Murdaugh Trial Bingo Card
South Carolina Attorney Indicted For Murder Of Wife And Son On Top Of The 'Embezzlement, Money Laundering, Hitman, Insurance Plot, Oxy' Stuff
South Carolina Lawyer Murder Story Keeps Getting Crazier
Lawyer Shot In The Head Now Suspended From Practice
Lawyer Shot… By Hitman… He Hired… Who Didn't Really Shoot Him?… Now Arrested For ANOTHER Death
Family Law Firm Rebranding After The Whole 'Embezzlement, Hitman, Insurance Plot Thing'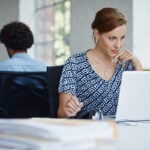 Sponsored
LexisNexis Brief Analysis produces powerful, near-instant legal argumentation insights using the power of AI.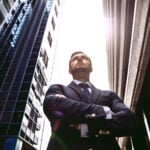 Sponsored
Here's how Lexis Search Advantage | Transactional unites internal and external research to create better deals faster.
---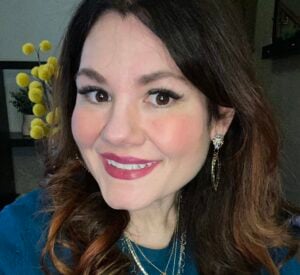 Kathryn Rubino is a Senior Editor at Above the Law, host of The Jabot podcast, and co-host of Thinking Like A Lawyer. AtL tipsters are the best, so please connect with her. Feel free to email her with any tips, questions, or comments and follow her on Twitter @Kathryn1 or Mastodon @Kathryn1@mastodon.social.