3 Takeaways From The Inaugural LITFINCON
LITFINCON was so productive that there's hope it becomes a perennial event for the ever-growing litigation finance industry.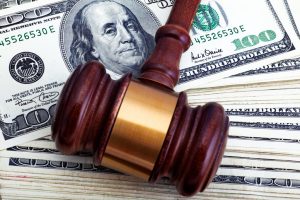 Back in early February, I teased on these pages the agenda for the inaugural LITFINCON, an ambitious attempt to host a world-class litigation finance conference in Houston. Having had the privilege to attend and speak at the event, I am pleased to report that it exceeded expectations. LITFINCON was so productive that I hope it becomes a perennial event for the ever-growing litigation finance industry. In short, I can say without reservation that LITFINCON delivered — in terms of showcasing the exciting growth in its world-class host city, as well as in terms of proving that interest in high-level discussion around developments in the litigation finance industry is not limited to New York or London.
Highlights from the conference were plentiful, starting with a moving tribute to legendary trial lawyer Stephen Susman, founder of Susman Godfrey. Susman's contributions to access to justice, a bedrock societal benefit of the litigation finance industry, were spotlighted — starting with his firm's ironclad commitment to advancing worthy cases through contingency engagements whenever possible. This protoform of lawyer-led litigation finance has of course been very successful for Susman Godfrey (and countless other high-quality litigation firms) over the years, while also providing a link between today's litigation finance industry and the approaches that preceded it. That link was embodied in Susman himself, who liked to proclaim that he was one of the first litigation funders, while at the same time cautioning that both commitment to client service and to quality of lawyering could never become compromised by litigation finance's presence in a case.
From there, it was interesting to hear from a cross-section of sitting jurists — a panel composed of one federal district court judge and one magistrate judge, as well as a state court trial judge — regarding their experiences with litigation finance in cases before them. Their perspective, including their candor about how rare the involvement of litigation finance impacting their cases has been, was very helpful in terms of providing a window into how members of the judiciary are thinking about litigation finance. After hearing from the judges, LITFINCON turned into a showcase for some of the most nuanced, content-packed discussion on litigation finance anywhere, brought to the audience by a diverse set of panelists representing nearly every type of stakeholder in the industry. With Day One focusing on the "litigation" side of litigation finance and Day Two on the "finance" side, there was a structural symmetry to the proceedings that enhanced the experience for attendees.
Now to the three takeaways that I think encapsulate some of the thought-provoking content at LITFINCON. Each should be of value as we in the IP litigation bar become even more enmeshed over time with the goings-on in the litigation finance space.
First, talent. The influx of talented people to the litigation finance industry continues to amaze. From lawyers with sterling resumes to finance professionals with the creativity and acumen to continue litigation finance's evolution as an asset class, to dedicated administrators and support staff, litigation finance firms are swimming in talent. And there is every expectation that the talent influx will continue, as the worlds of law and finance become better acquainted with the wide opportunity and interesting challenges presented by a maturing litigation finance industry. Add in the collegiality and growth mindset exhibited by most in the litigation finance space and it is not hard to see why working with a litigation finance firm might be an attractive proposition for many. As a result, litigation finance firms should continue serving as an attractive destination for talented professionals and support staff. Including for IP professionals, especially considering how big a deal flow market share IP disputes, particularly patent, continue to enjoy in the litigation finance realm.
Second, expanding relationships. LITFINCON presented a chorus of disparate voices echoing the importance of developing and maintaining relationships of integrity between funders, law firms, and every stakeholder in the process. From the observation that honest litigators will admit that the valuation of a case will change over time, putting as much of an emphasis on management of funded cases as there is on the initial diligence leading to the funding decision, to the consensus that trust is at the heart of why certain funders gravitate to working with certain law firms — there can be no doubt that even as litigation finance expands, relationship building remains a core value and essential undertaking. Which of course leads me to restate how important it is for IP professionals to build bridges with the litigation funding community, considering how likely it is that litigation finance is, or will eventually be, impacting our practices.
At the same time, some of the most exciting discussion at LITFINCON centered on how the litigation finance industry is making progress in terms of developing relationships with insurers, as part of a burgeoning recognition that funder/insurer alignment is not only possible, but very much achievable even at this stage of litigation finance's uptake in the legal industry. Likewise, there was a lot of excitement and thought-provoking discussion around ways of accessing the secondary investment market for funded cases, as well as ways to utilize technological developments like the blockchain and cryptocurrency to expand access to litigation funding opportunities for investors. All in all, there is no apparent limit to the creative measures existing and prospective investors in litigation finance can bring to bear in the effort to drive the sector forward.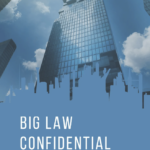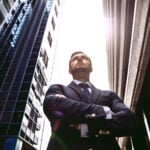 Sponsored
Here's how Lexis Search Advantage | Transactional unites internal and external research to create better deals faster.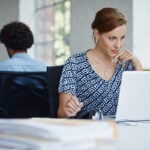 Sponsored
LexisNexis Brief Analysis produces powerful, near-instant legal argumentation insights using the power of AI.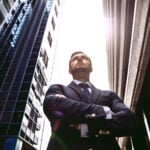 Sponsored
Here's how Lexis Search Advantage | Transactional unites internal and external research to create better deals faster.
Finally, for all the cutting-edge discussion, there was also a humility to the proceedings at LITFINCON, including, for example, a recognition that there is a "knowledge gap" for the industry to fill in the months and years ahead. While the industry has done a great job marketing to a broad cross-section of the legal and finance communities so far, there is plenty of room for further development in that regard. One potential area of focus in that regard going forward may be at midmarket publicly traded companies, as well as research universities, particularly in the context of patent monetization. Part of accomplishing the goal of offering others a broader and deeper understanding of the litigation finance space is, in parallel, having the right conversations between market participants about the current state and future direction of the industry. By any measure, LITFINCON provided a welcome home for such discussion, in what is hopefully the first of many LITFINCON's to come.
Please feel free to send comments or questions to me at gkroub@kskiplaw.com or via Twitter: @gkroub. Any topic suggestions or thoughts are most welcome.
---
Gaston Kroub lives in Brooklyn and is a founding partner of Kroub, Silbersher & Kolmykov PLLC, an intellectual property litigation boutique, and Markman Advisors LLC, a leading consultancy on patent issues for the investment community. Gaston's practice focuses on intellectual property litigation and related counseling, with a strong focus on patent matters. You can reach him at gkroub@kskiplaw.com or follow him on Twitter: @gkroub.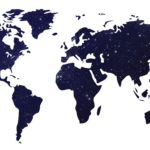 Sponsored
News and analysis from this company could be a game-changer for legal professionals working globally.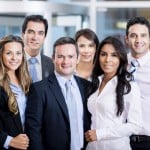 Sponsored
We want to know your views on law firm policies and culture.