Speaking Litigation Finance
This new Lexicon for Lawyers explains more than 50 terms you need to know.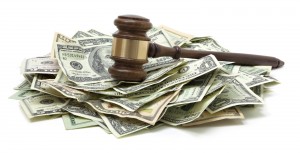 "Litigation finance is our civil justice system's killer app," posits a recent law review article. Undeniably, the legal profession's understanding of the practice is rapidly and seemingly inexorably growing. And yet, commercial litigation finance is still in its relative infancy and this familiarity remains far from universal among lawyers.
To address this information gap and accelerate understanding of the discipline's vernacular, we are delighted to present, in partnership with our friends at Lake Whillans, Speaking Litigation Finance: A Lexicon for Lawyers.
The Lexicon is the guide you didn't know you needed to help you navigate the terms of art — from "Adverse Costs Funding" to "Working Capital" — you'll likely encounter when discussing or considering litigation finance.
Check out this free resource here.