3 IP Takeaways From The 2022 LF Dealmakers Forum
It remains important for IP lawyers and their clients to remain realistic about what the actual chances of securing funding are.
Another year, another sold-out LF Dealmakers event. If anyone has not yet gotten the message that the litigation finance industry continues to drive some of the most exciting discussions around the future of legal practice for litigators and their clients, this year's bravura event would set their thinking straight right quick. As usual, the combination of an attractive venue, professional handling of the event from registration to sign-off, and a great roster of speakers and topics made this year's LF Dealmakers a resounding success. As in prior years, I had the good fortune once again to attend LF Dealmakers in my capacity as a columnist on these pages, including one day in person and the other day using the event's virtual platform. And, once again, I am happy to share what I think are three highly germane takeaways relevant to IP lawyers based on what I heard at the conference.
As with the previous year's recap, I want to make it clear that what follows is in no way intended as a comprehensive recap of the goings on at LF Dealmakers. For that, I recommend reading whatever in-depth coverage of the event you can find. For purposes of this column, I would once again like to focus on what the content and tone of the proceedings can reveal to IP practitioners about the current state of play in the litigation finance industry.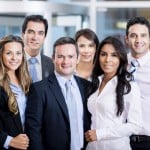 Sponsored
We want to know your views on law firm policies and culture.
First, anyone keeping track of what words came up most often during the conference would have to include the word "insurance" in whatever list they are keeping. In last year's recap, I mentioned that it was "very interesting to hear the word 'insurance' pop up multiple times at LF Dealmakers" while questioning whether the possibility of insurance would find "uptake in the market." That question has been answered, with a resounding yes. From the presence of insurance brokers prominently listed as sponsors of this year's conference, to the robust discussion around what insurance products might be available to litigation funders, it is not too early to say that the development of an insurance market for litigation finance is unfolding before our eyes.
What does that mean for IP lawyers and their clients? At a minimum, both of those constituencies would do well to understand what types of insurance are available, as well as what factors insurance companies take into account in deciding what type of IP-based matters to insure. Thankfully, a number of excellent litigation funding brokers are priceless resources for both lawyers and claimants looking to gain a better understanding of how insurance can be of help. When I say excellent, I mean it. Everyone I have talked to on the insurance brokering side has been fantastic, both in terms of legal credentials and acumen as well as their dedication to increasing customer awareness in what for many is an unfamiliar area. Invest the time in developing a relationship with them, just as you (should) have done with litigation funders. Or at least make sure that someone in your organization does so.
Second, while insurance was an important and well-discussed topic, it was also interesting to consider what was not being talked about with as much enthusiasm as in prior conferences. This is my personal opinion, but it was hard not to get a sense that there is a little fatigue amongst funders when it comes to considering patent litigation funding opportunities. That view is of course balanced by the fact that patent litigation remains an important area of focus for many funders, both in terms of their diligence investments as well as with respect to where their funding has been deployed over the past few years. Still, as some of the pure-play passive litigation funders get more mature and wait for their existing patent investments to pay off, it does seem like we may be headed for a declining demand environment for new patent-based investments.
In no way am I saying that meritorious patent matters will not get funded going forward. Instead, what I am suggesting is that funders have rightly developed a very discerning eye when it comes to getting behind patent matters. And that the challenges presented by the existing patent monetization environment will continue to drive funders toward an insistence on high quality in terms of any patent opportunities that are presented to them for funding. At the same time, it was also mentioned at the conference that as the number of funders increase, there is a sense that the quality of underwriting has gone down in certain situations, driven by a need for funders to deploy the capital they have raised. While that may be true in a general sense, I would still suggest to IP lawyers and their clients that they think long and hard about the patent matters they submit for funding. Funders can and will continue to serve as an important resource for helping law firms and their clients obtain the backing they need to take their best patent cases to trial and appeal. But to stand out in a crowded morass of uninvestable cases, both IP lawyers and their clients will really need to invest significant time vetting their cases and preparing their presentations to funders in as compelling a way as possible.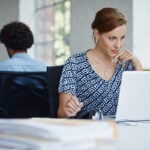 Sponsored
LexisNexis Brief Analysis produces powerful, near-instant legal argumentation insights using the power of AI.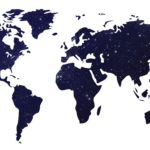 Sponsored
News and analysis from this company could be a game-changer for legal professionals working globally.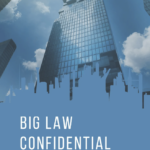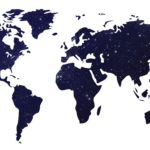 Sponsored
News and analysis from this company could be a game-changer for legal professionals working globally.
Lastly, it remains important for IP lawyers and their clients to remain realistic about what the actual chances of securing funding are. Even among those funders with the most enthusiasm for funding patent matters, there remains an unyielding focus on only getting behind patent assertion efforts that have the potential to generate returns. Ideally, that means campaigns where multiple groups of patents are available for assertion, against as wide a variety of targets as possible. Still, the limiting factor in terms of finding that plethora of targets remains damages, in terms of having the addressable damages from any given target justify the amount of funding that would be necessary to get to that result. Here again, it was clear from the discussion at LF Dealmakers that funders are not looking to compromise their diligence or underwriting processes in the service of deploying capital, even as the amounts of capital available for them to deploy continues to increase.
Ultimately, it was clear to anyone attending LF Dealmakers that the litigation finance industry is both here to stay and continuing its rapid evolution as a sophisticated asset class for investors to participate in. Moreover, it seems clear that with the continuing soft environment for investors in the stock and bond markets, litigation finance's lack of correlation to those markets will continue to attract additional investment in the space. Once again, LF Dealmakers helped bring into focus what lessons the industry has learned so far, as well as what promise lies ahead.
Please feel free to send comments or questions to me at gkroub@kskiplaw.com or via Twitter: @gkroub. Any topic suggestions or thoughts are most welcome.
---
Gaston Kroub lives in Brooklyn and is a founding partner of Kroub, Silbersher & Kolmykov PLLC, an intellectual property litigation boutique, and Markman Advisors LLC, a leading consultancy on patent issues for the investment community. Gaston's practice focuses on intellectual property litigation and related counseling, with a strong focus on patent matters. You can reach him at gkroub@kskiplaw.com or follow him on Twitter: @gkroub.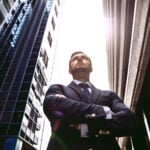 Sponsored
Here's how Lexis Search Advantage | Transactional unites internal and external research to create better deals faster.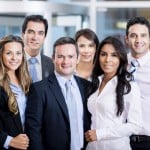 Sponsored
We want to know your views on law firm policies and culture.