About ATL's Legal Tech Non-Event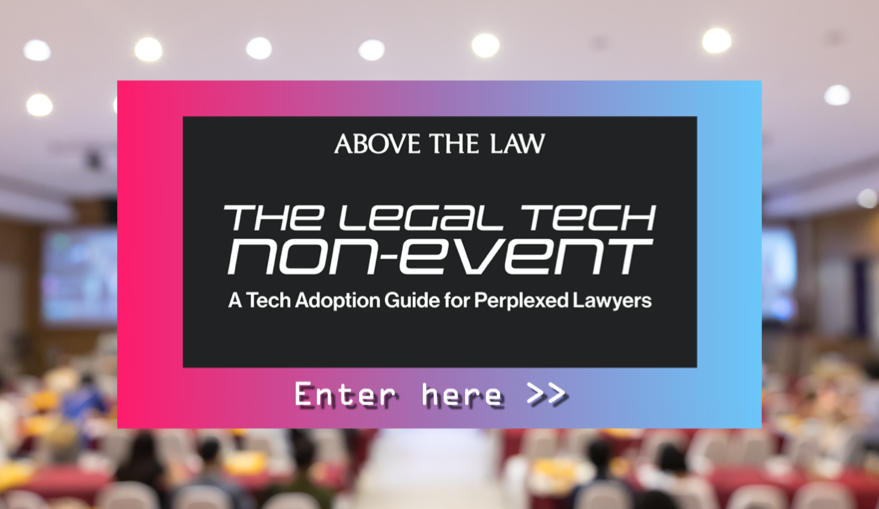 As almost everyone knows, lawyers aren't exactly early adopters of technology.
And for many, the thought of a traditional tech conference triggers only thoughts of boredom, and makes them break out into hives about the billable hours they may be missing.
That's why we've launched the Above the Law Non-Event: to bring the legal technology conversation directly to lawyers.
Because of this approach, the Non-Event will allow lawyers to hear firsthand how technology can boost their career and optimize their practice.
To fully explore these topics, Above the Law has partnered Legal Tech Publishing — whose buyers guides are the go-to resource for purchasers of legal tech — along with several of the country's top legal tech commentators.
The Non-Event includes podcasts, Q&As, a "Legal Tech-to-English Dictionary," and more – all delivered in plain English and geared to meet your fully booked schedule.  
We look forward to (not) seeing you there.